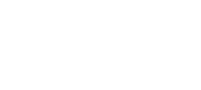 Business
Great Wakering has a thriving business community, from manufacturers to wholesalers, from farmers to retaillers and from home workers to offices, we pretty much have it all.
With numerous shops, two business estates and plenty of cottage industries, Great Wakering is a hive of activity.
But how well is your business able to thrive within the Parish? Do you get enough support from the District and Parish Councils... and from the community as a whole?
And what of the infrastructure? Is there anything restricting your business - for example access by HGVs, public transport, parking etc?
What should be done to help your business become more productive, more lucrative, and more successful?