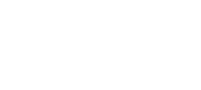 About Us
Laurie Street (Chairman)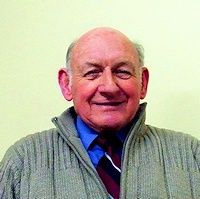 Laurie was born in Victory cottages on the border of little and Great Wakering (Bakers Grave) in 1935 and went to the tiny Barling School throughout the very dark days of the second world war. When Barling School became just a junior School he went to Great Wakering for a year, then to Rayleigh for two years.
Laurie has had a long and varied career, including working at Dagenham in a laboratory; working on local fishing boats and barges; two years in the RAF (National Service) as a police dog handler; and 30 years in the local police force.
Laurie was working on the boats during the 1953 floods and was the youngest crewman (17) on the Barge CYGNET that rescued so many people in the area.
After retiring, Laurie became a Parish Councillor at Great Wakering. At present he is chairman and vice chairman of various committees, including of the Emergency Support Group, Parish Plan Group, Planning Sub Committee, Horticultural Show committee, Barling Boatman's Association, Vice Chairman and Treasurer of the Garden and Allotment Society, and Council representative to the community association and village memorial hall committee.
Throughout his life he has never left this area (apart from RAF service). Laurie has a son and daughter, grandchildren and great grandchildren. His interests are everything to do with Great Wakering, including heritage and history, photography, boating and gardening. (Read more about Laurie)
Marion Sawyer (Treasurer and Secretary)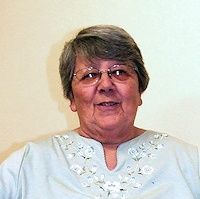 Marion was born in London and moved to the Southend area when she was 10. She has lived in Great Wakering since 1985 and has no intention of leaving. Marion's first job was general office duties, she has worked in various offices in Southend and worked as a driving instructor for 2 years. She started in IT in the late 70s where she worked with main frame computers until she retired.
Marion has grown vegetables and fruit from the early 1970s. A keen wine maker, she is very interested in ecology, solar power, wind power and heat pumps. She has built a solar heater using aluminium drink cans. She is also interested in Tai Chi, preserving wildlife habitats and walking.
Daniel Efde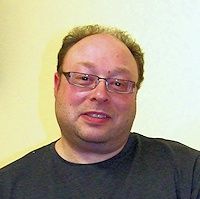 I have lived in Great Wakering since 2000. In this time I have made some great friends in a village.
That has a great sense of community that needs to be cherished and protected.
To help with this I have joined the Parish Plan to put our views across in a single voice.
Deborah Hitchman (Vice Chair)
Deborah is married to Phil and together they have 2 children and 3 grandchildren. They have lived in Great Wakering since 1980. Deborah worked in several of the local pubs/bars whilst raising her children, and for the past 15 years has worked as a fraud investigator (currently team manager).
Deborah's main interests are gardening, rambling and theatre. The main focuses of Deborah's attention in the village are planning and housing, education, traffic and transport.
Phil Hitchman (Website)
Phil spent most of his childhood in Wakering and promptly moved to the village after his marriage in 1980. He has worked in IT and Internet since leaving school, being employed at Southend and Rochford Councils, and followed by 15 years at Cap Gemini as a project manager. Phil has run a local web development company since 2001.
Phil's main interests are music and entertainment, art, gardening, wildlife/ecology, rambling/cycling and technology. The main focuses of Phil's attention in the village are planning and housing; protection of greenbelt, footpaths and nature reserves; and the welfare and wellbeing of youngsters.