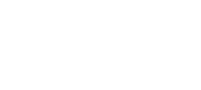 Traffic
So many cars!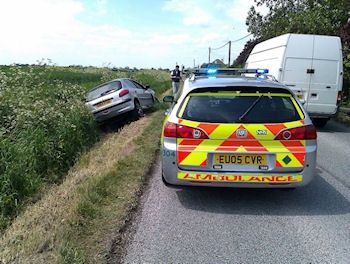 Most households nowadays own more than one car and relatively few have the off-road space to keep them. Nowadays there are simply too many cars on the road for most cities, towns and villages to cope with and Great Wakering is no exception.
Too many cars obviously means too much traffic. But it also means too many parked cars, which in turn causes other problems... for example, cars parked on pavements can cause obstructions to pedestrians and cyclists, and a nuisance to neighbours. And commercial vehicles parked in residential areas overnight can compound these problems.
Older streets are usually straight, encouraging faster speeds as there is an unobstructed view to the far end of the road. However with parked cars either side, the dangers are not always apparent, particularly to younger/inexperienced drivers.
In addition to this, modern cars are faster, more luxurious to drive, and give the driver a much greater sense of control and safety.
But what's the alternative to all this traffic, and how can the situation be improved?
Did you know?
Untaxed vehicles
If a vehicle is untaxed, it should not be on the road, regardless of it being parked or not.
Selling vehicles on the road
It is as offence for anyone to advertise 2 or more vehicles on the same road or within 500 metres of each other.
Repairing vehicles on the road
It is an offence for anyone to carry out repairs, maintenance and other work to a vehicle on a road. Unless this is repairs resulting from an accident or breakdown within 72 hours of the offence.
Parking on the pavement
Parking on pavements can cause problems for pedestrians. If a vehicle is large and heavy, it can damage the pavement surface. However, because there are so many more cars and not enough parking in some places, you may have to park on the pavement. This is so that other traffic, including emergency vehicles, can go by. Parking attendants cannot stop you from parking on the pavement. When there is not any waiting restriction, such as yellow lines, it is legal to do so. It is illegal to drive on the pavement and the police will deal with this. They can also deal with anything that is blocking the road or pavement.
It is a criminal offence to abandon a vehicle
It is the responsibility of the local councils to establish whether a vehicle is abandoned in their area. If they deem a vehicle as abandoned, they have a statutory duty to remove it.
There is no legal definition of abandonment and local authorities can use their own discretion when making decisions on abandonment. Visit your local council's website for more information.
Local councils are not legally obliged to affix a notice to the vehicle as this has been known to lead to anti-social behaviour in the past. A vehicle does not have to be on the road or council land to be abandoned and it may be taxed or have a Statutory Off Road Notification (SORN.)
Vehicles broken down or causing an obstruction can also be removed by the police.
So, are our roads safe? Are they overloaded?
We need your views on what you think of the traffic situation in Great Wakering.
Are our roads safe for both vehicles and pedestrians young and old, sighted and partially sighted? Do people speed causing danger? Are the roads leading into the village wide enough?
Are the pavements safe and well lit? Are hazards caused by obstructions? Is there congestion? Are parked cars a hazard? - how could this be addressed?
And what about our bus stops? We are raising kerbs around bus stops to assist the elderly and improving road markings such as yellow box marking to help prevent parking on bus stops. But do we need more bus stops and better shelters? Is the transport system in Great Wakering adequate for those without cars?
Useful Information