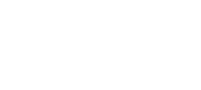 History of Housing and Development
Large Brick fields had started to be created in this area (the first at Landwick circa 1860) The brick makers built what was called 'wretched houses' and were bungalow type properties built from brick without mortar.
Until the 1930s there had been little organised housing development in Great Wakering. Then Rochford Rural District Council (RRDC) built houses at Little Wakering Road, Coronation Close and New Road. About then Hubbard Brothers built bungalows at Little Wakering Road opposite Coronation Close.
During the Second World War building stopped although the Nissan Hut Camp on the common was built to accommodate prisoners of war.
The first Town and Country planning Act was passed in 1948.
Following the war there was a big demand for housing. RRDC built the Mercer Avenue estate, named after Mrs Mercer of Little Wakering Hall (Often called the Angel of Wakering due to her care for the people of Wakering). The land which was mostly orchard plus a meadow which had been used for fetes etc. was owned by Ottie Oliver. Hence the names of the roads, Mercer Avenue, Oliver's Crescent and Orchard Close. Coronation Close was extended.
Adcocks Builders progressively built along the High Street from Little Wakering Road towards the Exhibition Inn.
In the 60's Whitehall Estate was built together with Stuart Close, Southend Road and Shoebury Road.
In the 70's Lee Lotts and Conway Avenue were built. Following that various development took place to the east of Shoebury Road, which was on low lying ground, in some quarters this has been seen as a retrograde step due to possibility of flooding.