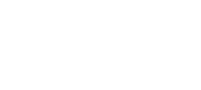 Laurie Street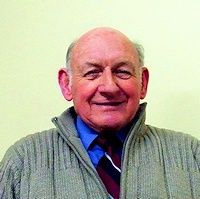 Laurie was born in Victory cottages on the border of little and Great Wakering (Bakers Grave) in 1935, the youngest of eight children (modest at that time). Went to the tiny Barling School throughout the very dark days of the second world war. Many bombs dropped in this area with a number of downed aircraft. There was a gun and searchlight unit at the southern end of Alexandra Road. We used to watch the searchlights scanning the skies at night. When Barling School became just a junior School went to Great Wakering for a year, then to Rayleigh for two years. Left School and started work at Dagenham in a laboratory, having grown up as a Country boy couldn't stand the town life and worked on fishing boats and barges from Barling and sometimes on Bentall's farm.
On 31st January 1953 The East coast Floods came. I was the youngest crewman (17) on the Barge CYGNET that rescued so many people in the area. Called up for National Service in 1953 for two years, served in the Royal Air force Police as a dog handler, returned to the boats and barges on demob. In 1958 joined the civil Police and served in many places. In 1977 was offered the icing on the cake job of Police Section Sergeant for this area which included Gt & Lt Wakering, Barling, Foulness, Shoebury, Thorpe Bay and more. I had been entrusted to Police the area in which I was born - a rare honour. I knew many of the people, every inch of the ground, every creek and island, had 30 watch groups under my wing and so much more. One of my major responsibilities was the East coast Flood Warning System. I finished my time in the police after 30 years.
Gardening was in my blood having grown up in a farming community with most of my uncles, etc. being farmers or farm workers and so turned to being a self-employed landscape gardener. To continue my association with the sea as I had always owned boats and still do, became an auxiliary coastguard and gained a commercial boatman's licence.
A few years later I became a Parish Councillor at Great Wakering and put my back into that. At present I am the vice-chairman, also chairman of the Emergency Support Group, Parish Plan Group, Planning Sub Committee, Horticultural Show committee, Barling Boatman's Association, Vice Chairman and Treasurer of the Garden and Allotment Society, and Council representative to the community association and village memorial hall committee.
Throughout my life I have never left this area (apart from RAF service). I have a son and daughter, grandchildren and great grandchildren. My interests are everything Great Wakering and area, including heritage and history, photography, boating and gardening.