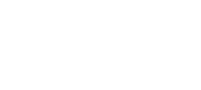 News
WEATHER WATCH-TIDAL SURGES
22/12/2014
THE PROSPECTS
Laurie Street ( laurencestreet@ live.co.uk)
Today 21st December 2014 is officially the start of winter. Days start to get longer. New moon serves tomorrow, 22nd December, The highest tides normally occur about two to three days after this.
On Wednesday 24th and Thursday 25th December the tidal height predicted may reach 6.0 M above the chart datum on the Southend tidal gauge. This is a significantly high tide. Not the highest we expect to get but one of significance. The highest predicted for 2015 is 6.3 metres above local chart datum. These heights are likely to occur towards the end of February and March. High tides for 24th and 25th of December vary from 1 o'clock to 3 o'clock day and night.
Indications are that barometric pressure will remain low to medium in the south of the country for the next day or two. Low pressure may allow the tidal height to rise above that predicted, whilst high pressure may suppress the tidal height.
Today (Sunday) the wind has been strong from the west which may drive water up the English Channel towards the Kent coast. The westerly's will hold the water off shore along the Essex coast.
There are indications well north of Scotland that winds may veer to the north west. Although this might appear to be a long way away tidal surges which affect this area start up there and should not be discounted. If this materialises the waters may be driven down the east coast and accumulate in this area.
For the next 4 or 5 days and nights I will be monitoring the tidal and weather patterns. I will act accordingly.
I will pay particular attention to the river Roach. Barling creek and the areas from Barling ness to Bullmans reach to Potton creek to Millhead Basin to Havengore Creek to Haven point thence west, passing the stairs to Shoebury and Thorpe Bay.
Every effort has been made to ensure accuracy. No responsibility can be taken for errors or omissions.
E&OE.
Best Regards,
Laurie Street.
21st December 2014.