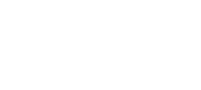 News
Active Citizens Essex police are looking for volunteers
18/07/2016
Essex police are currently looking for "active citizen" volunteers to assist local neighbourhood policing officers in and around Castle Point and Rochford. There are a variety of volunteering roles available, including office based administration tasks, but we are primarily looking for citizens who will deploy with police officers in the community on crime reduction initiatives or once suitably trained to deliver crime prevention to their areas of business (housing groups).

Although there is no financial reward, this is a fantastic opportunity to help support our communities, providing an opportunity for younger volunteers to gain experience, whilst older volunteers will hopefully be able to utilise and share their life experiences, helping the police to make our community even safer.

We would like to hear from you if you are eighteen years or over (no maximum age restriction) and can commit to a minimum of six hours every month.

For further information and details, please contact the neighbourhood policing sergeant – Ps 1255 Mark Mcquade via E-mail on mark.mcquade@essex.pnn.police.uk or ring Mark on 101 –ext. 490515