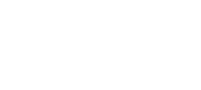 News
Car crime Wakering from Essex Community Messaging
13/06/2016
Warning: Overnight between 7th and 8th June 2016 - a number of vehicles were broken into in the Wakering area.
Roads affected were North Street, Chapel Lane and Little Wakering Road.
No damage was caused to gain entry so it is suspected vehicles were left unlocked or devices were used to bypass the locking systems. Items stolen include: Cash, Golf equipment, mobile phones, wallets, keys, camera, sunglasses. All valuables should be removed and if that isn't possible then hidden from view; preferably locked in the boot.