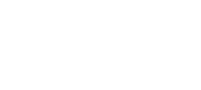 News
Free exhibition opportunity at Rayleigh Windmill -invite from RDC
23/12/2014
Rayleigh Windmill is offering local artists and voluntary community groups the opportunity to use the windmill's exhibition space for FREE!
The award-winning Rayleigh Windmill hosts a small museum, as well as a self-contained exhibition space on the second floor. This exhibition space is being offered to local artists and voluntary community groups to promote their work free of charge in 2015. Successful applicants will be allocated approximately 4-5 weeks in the space, and would be expected to 'staff' the exhibition when the Windmill is open.
During 2015 Rayleigh Windmill will be open on Wednesdays, Saturdays and Sundays, between the end of March and the end of September. Each year the windmill welcomes thousands of visitors from the local area, so this is a great opportunity for local artists and voluntary groups to demonstrate their work to a huge audience for free!
Rochford District Council's Portfolio Holder for Community, Cllr Jo McPherson, said: "We warmly welcome local groups and artists to apply to exhibit their work at Rayleigh Windmill in 2015. The windmill attracts huge numbers of visitors, so this is the perfect chance to showcase your work, free of charge, to a large and diverse audience. Make sure you send in your application as soon as possible to ensure you don't miss out, and can get your preferred dates".
If you are interested in exhibiting, or would like more information, please email Rochford District Council's Leisure Team at leisure@rochford.gov.uk, by Friday 16 January.