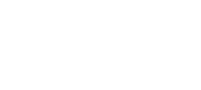 News
Great Wakering Parish Plan Annual General Meeting - 20th April 2015
22/03/2015
to be held
at 7.30pm on Monday 20th April 2015
at Great Wakering Village Memorial Hall.
All members of the group are eligible to attend.
Membership of the Group are those who live,
work, or have a strong interest in the community of
Great Wakering
Attendees will be given an opportunity to ask questions relating to the Great Wakering Parish Plan. To give everyone a fair chance each questioner will have a maximum of 5 minutes.