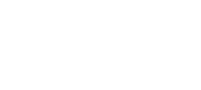 News
Help us catch the fly-tippers!
27/04/2016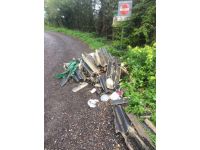 Rochford District Council is seeking to track down those responsible for dumping this heap of waste in Mucking Hall Road, Barling, and is asking for help from members of the public.
The waste that was fly-tipped on this occasion contained asbestos and therefore specialist removal is required, as our street cleaning contractors cannot collect asbestos. Rochford District Council has a very good track record of removing the majority of fly tips within a day or two of them being reported.
Marcus Hotten, Assistant Director: Environmental Services, said: "We take fly-tipping extremely seriously and if evidence is found it is followed up by our officers. Not only is it unsightly to dump waste, but it can also be hazardous, particularly if it contains toxic material such as asbestos.
"If you recognise any of the waste and know who is responsible I would urge you to get in touch."
Fly-tipping is a serious criminal offence for which you can be prosecuted. The courts have various powers available to them to tackle fly-tipping, including imprisonment and/or substantial fines of up to £50,000.
Advice and guidance is available to householders; all householders have a legal 'duty of care' to ensure that waste is only given to people who are registered waste carriers. If you have work done on your house it is your responsibility to ensure it is disposed of correctly. In fact, you could face a hefty fine if your waste ends up fly-tipped and you cannot show that you took reasonable steps to prevent it.
If you witness someone fly-tipping, please note down as many details of the event as possible, such as:
· The date and time of the incident
· Precise location
· Details of the items disposed of
· Identification of the person and their address if known
If you recognise the waste in the photographs and can provide information about how it came to be fly-tipped please contact Rochford District Council customer services on 01702 318111.