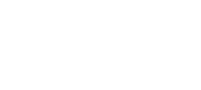 News
New 1.5 million fund to fix potholes
24/04/2016
MOTORISTS across Essex are set to benefit from a multi-million pound pothole fund.
The county has been promised more than any other in the east of England to fix roads riddled with potholes, chasms and craters.
The Government Pothole Action Fund will transfer £1.5million to Essex County Council, £110,000 to Thurrock and £65,000 to Southend this year.
The fund is expected to include similar sums for each of the next five years giving the geographical county £8,375,000.
The Department of Transport claim the money this year will help fill more than 30,000 holes in Essex this year alone.