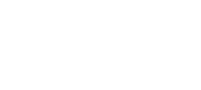 News
Potholes - Essex County Council have been allocated 4.4 Million to mend potholes
09/07/2014
Pothole fund of £168m allocated to councils in England
£4.4 million to Essex County Council
The Government has set aside £168million to mend broken roads across Britain, which is the biggest investment of its kind since the 1970s.
The funding has been split across 148 local authorities, with Essex County Council getting £4.4million – one of the biggest chunks of cash. This will help to fix some three million potholes by March 2015.
So if you know of a pothole in an adopted road report it to Essex County Council Highways .
Tel: 0845 603 7631
http://www.essexhighways.org/Transport-and-Roads.aspx