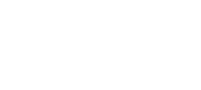 News
RDC have arranged a Great Wakering Household Waste Collection Point
08/08/2014
Three waste collection vehicles will be at Great Wakering Sports Centre Car Park, High Street, Great Wakering every Saturday from 9am-12pm to collect non-recyclable, garden and bulky waste from Rochford District Residents.
The arrangement begins on Saturday 9 August 2014.
The arrangement will run for a trial period of 6 months.
What can I take to the Collection Point?
• Non-recyclable waste
• Garden waste only (no food)– soil is limited to one car boot load only
• Recyclable waste including paper, metal cans, glass bottles, plastic bottles, tetra paks, textiles and small electrical items can be recycled via the existing recycling banks at the entrance of the car park – these are available 24/7
• Bulky items that can not be reused such as mattresses and furniture
• Large electrical appliances including fridges and freezers
What can't I take to the Collection Point?
• Gas bottles
• Asbestos
• Any hazardous waste including chemicals and paint
• Hard core/building rubble
• Commercial/business waste
• Tyres
For full details please phone
Customer Services on 01702 318111,
or visit the our website www.rochford.gov.uk/collectionpoint