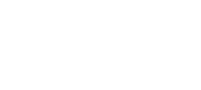 News
Rochford District Council Issues free sandbags
14/02/2014
News Release
Rochford District Council issues free sandbags
Date: February 13, 2014
Due to the adverse weather conditions, Rochford District Council will be providing free sandbags and sand to those in need.
These will be available from BSG Buildbase, at Purdeys Industrial Estate, in tomorrow (Friday, February 14).
Residents will need to take proof of residency with them, such as a council tax or utility bill.
They will not be expected to pay for them, merely to sign for them.
Deputy Leader of the Council, Councillor Keith Hudson, said: "Because of the exceptional weather conditions we are experiencing at the moment, following urgent discussions with our officers this afternoon, Rochford District Council has approved this move to help residents all that we possibly can."
Rochford District Council also called a meeting on Wednesday afternoon with partner agencies to discuss the response to flooding issues.
The meeting was a move to work more closely with Anglia Water, Essex County Council's Highways department and the Flooding Partnership manager at Essex County Council to find joint solutions to tackle flooding.